Former Leeds United goalkeeper Kasper Schmeichel has opened up on his time at Elland Road in an upcoming ITV documentary.
Comments have been released from the special – titled 'Against The Odds: Kasper Schmeichel – Keeping The Faith', where he looks back on his spell at the club. He goes on to hit back at Leeds supporters for not being 'particularly welcoming' after they chanted abusive things to him about his dad, Peter Schmeichel.
Do Leeds need to sign a new striker?
Yes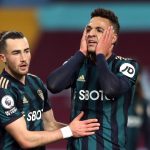 No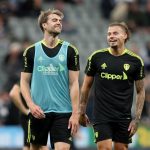 As you would expect, the comments haven't gone down well with the Leeds faithful, who have made their feelings known. Leeds United Live on Twitter shared Schmeichel's words with their followers, who flocked to reply.
What the Leeds fans said…
"Personality of a chopping board. What a drip."
"Grow up."
"Let it go Kasper mate, let it go."
"Haha he's such a cry baby."
"Almost like it's a joke, mate. Grow up."
"We've got a 3 bed semi-detached house in his head."
It's clear to see the hatred Leeds fans have for Schmeichel and their comments cement this idea. They are obviously frustrated at him hitting back at them and are retaliating in return.
The chants he claimed to hear from the Leeds fans aren't particularly nice – joke or not, no one would want to hear that about their dad.
The 'keeper turned out for Leeds 40 times, keeping 10 clean sheets during his stay before moving onto Leicester City, where he has been successful beyond belief, winning the Premier League and FA Cup.
In other news, Leeds United fans slam Koch