Former Leeds United midfielder David Norris is still expecting Kalvin Phillips to sign a new contract despite a hold up.
A new deal had looked imminent when Phillips' agent told The Telegraph back in September that the 25-year-old's desire is to stay at Elland Road.
However, there has not been much movement since, with journalist Dean Jones recently telling GIVEMESPORT that he thinks Leeds are now concerned about the situation.
Will Phillips sign a new contract?
Yes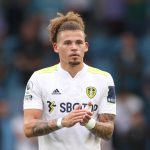 No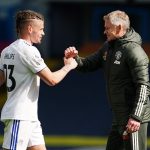 Phillips does still have over two years on his current contract, while Norris is still confident of a positive outcome at Elland Road.
"I just know Kalvin, how much he loves it there, how much Leeds love him, how much he's enjoying playing," the ex-Whites player said to TIF.
"As long as they prove that they're looking to do stuff, as in take the club forward, I think they will get it sorted."
If Phillips does not sign a new deal and Leeds are open to a sale in the summer, then there are likely to be a lot of suitors for the England international.
Last month, the Daily Star reported that both Liverpool and Manchester United are interested in Phillips and are preparing to do battle for his signature.