According to The Sunderland Echo, Spurs coach Ryan Mason is one of the contenders to replace Nigel Adkins as Charlton head coach.
Mason was handed the interim head coach job at Tottenham until the end of the season after Jose Mourinho was sacked in April, with the 30-year-old becoming the youngest ever manager to take charge of a Premier League game.
Should Ryan Mason become Charlton's new boss?
Yes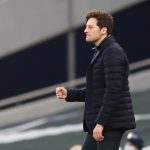 No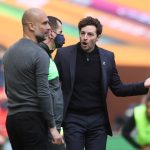 The former Spurs midfielder adopted an attacking brand of football during his short stint in charge of the Tottenham first-team. Even though a couple of the Lilywhites' performances left a lot to be desired under the Mason, results on the whole were decent, with the club winning four of the six Premier League games he took charge of at the end of the season.
What did Spurs make of Ryan Mason potentially becoming Charlton's head coach?
"Should be one of the contenders to replace Nuno at Spurs. He'd do a better job in the short term"
"Take Winks and Dele with you"
"Letsss go I want this so bad for him"
"This would be great for him"
"We cannot allow this"
"Be brilliant for Mason to get this job. Tottenham was way too early for him, but he's a young and exciting coach and would thrive at Charlton given the time"
"Scenes"
Former Addicks midfielder John Jackson and former Newport County boss Michael Flynn are named as the two other contenders to take over at the League One club.
Elsewhere, Spurs fans react as Real Madrid linked with move for former defender…