Newcastle United fans have been reacting to claims surrounding the possible renaming of St. James' Park following the takeover of the club.
When the deal was completed a few weeks ago, new club director Amanda Staveley made it clear that the club won't just be investing in and making changes to the players that are in the squad, stating: "It's not just about growth on the football pitch."
And it appears as though off-the-pitch changes could already be on the way. According to a report from Craig Hope in the Daily Mail, St. James' Park could be set for a name change at some point in the future.
The report notes that 'a sponsorship deal involving the stadium has been discussed as one avenue of increasing revenue and, subsequently, spending power within the league's financial fair play regulations' – but that the new owners 'would only do so with the consent of supporters'.
The news was relayed to fans by Hope on his Twitter feed, where the news did not go down well with a certain number of the fanbase:
"That's a "no" from me."
"No. We went off it at Ashley for SD Arena. This wouldn't happen to Anfield, Old Trafford, Nou Camp etc. Why should it happen to SJP?"
"Totally agree, it diminishes the club, if we moved stadiums I could get on board with renaming it but never if we stay at home."
"If we were against Sports Direct@SJP surely we have to object to this too? There's a line."
"No way – worst thing Ashley did in his tenure and I'd be very surprised if they go that route given reaction last time. If they do maybe they aren't putting as much cash in as people hope."
"No. I'd rather keep it as it is. Same with the stadium staying where it is. I don't want us to be like the others, I'd rather keep our identity and the history to everything we stand for. We can generate the £ elsewhere surely"
Would you be OK with St James' Park getting a sponsor?
Yes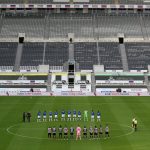 No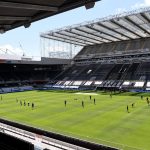 You'd think after the uproar that came about following the Sports Direct Arena episode under former owner Mike Ashley, they'd know not to go near this sort of territory, but here we are.
In other news: 'I anticipate' – Finance expert hints PL have big trick up their sleeve amid NUFC battle