A score of Celtic fans have taken to Twitter to join in the winding-up of Rangers fans over club capacity and attendance in the Europa League.
Popular Celtic fan account Everything Celtic (@aboutceltic) took to Twitter to ridicule the Bhoys' arch-rivals with statistics over attendance, noting that Celtic – Ferencváros boasted over 50,000 fans at Celtic Park despite the afternoon kick-off.
Conversely, Rangers fell some 4000 fans short despite an evening kick-off on a Thursday night, with the account tacking on the provocative statement that 'there's levels to this game you know' in a dig at the Bhoys' Glaswegian rivals.
What have some Celtic fans been saying in response?
"Biggest club in Scotland by a country mile!!! And the cut of their banner"
"You love to see it"
"Those 10 thousand [empty Celtic seats] would have been snapped up at a normal ko time, what's your excuse at a 3k shortage of capacity?"
"Plus there were a large secretion of bronby fans compared to the little ferencarvos."
"A while since Ibrox held over 50,550 Fergus increased seating capacity by 52,000 in 4 years. or 650% £1 Murray added 10,000 seats to Matchbrox in all his time a mere 25%."
"Nae wonder have you seen [Rangers'] prices?"
With the Old Firm marking such a fierce and intensely-contested derby, any excuse to wind up Celtic's rivals will be gladly grasped by fans.
Running a red rag across the screens of Rangers fans is sure to cause Twitter pandemonium, and the wind-up is no exception.
Have you been impressed with Starfelt so far?
Yes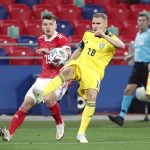 No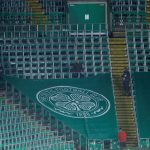 In other news: 'Get him gone in Jan', 'Waste of a wage' – Many Celtic fans react to pundit's comments on summer signing