A whole host of Tottenham Hotspur fans are furious on Twitter with Alasdair Gold's Daniel Levy claim.
It has been a frustrating last couple of seasons for Tottenham in terms of falling away from their competitors at the top-end of the Premier League as they have gone from finishing second to Chelsea in 2016/17, to only scraping into the Europa Conference League last season.
Do you think Harry Winks will leave Tottenham in January?
Yes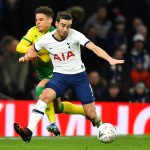 No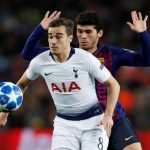 In Gold's latest article for Football.london, he speaks about how Daniel Levy very rarely comments on matters to fans or even the media, so when he does, people take note – and his latest statement saw him claim that the club will look to rebuild both on and off the pitch, though these Spurs fans aren't totally convinced.
A lot of Spurs fans on Twitter are fuming with this Gold post about Daniel Levy.
What have these Tottenham fans been saying?
"Bored of this 2bh ! How many years have enic been at this club ? Investments poor and you only have to look at other clubs investments to see this .. forever ' be patient ' get out of our club"
"Sounds like more excuses anticipating failure. Levy's long term plan is to have a squad of resalable assets, if they succeed along the way then that's a bonus for him but he couldn't care less. CL qualification is success in his eyes."
"Levy out"
"DL drives you bonkers. When he wants to get something done, he gets it done. Does he genuinely have the same thought process for the progress of the team? This I have to question because he rarely fails to get what he wants except the most important thing of all, team success."
"More lies !!!!i don't believe his name is Daniel?"
"Can't even be bothered to read it. Had many promises before. Eg money for transfers was ringfenced and wouldn't be affected by the stadium. Man's a clown. Everyone to a man wants him gone."
"Promises that will once again be broken."
There have been protests lately as some Spurs fans want Levy and owners ENIC out of the club, and these fans who have replied to Gold's article may well be in that same camp.
Despite reports claiming that Nuno Espirito Santo was fighting to save his job after losing to Arsenal, Spurs are now on a good run of form having won their last two league games, either side of the international break.
In other news: 'He's finished', 'The end is soon' – Many Spurs fans fume as image emerges