Tottenham Hotspur fans have been reacting to news surrounding some changes to the team's fixture schedule.
As has become the way with modern football, with more and more games being shown on TV, there was always going to be some changes coming down the tunnel as TV companies prepare to make their selections for the festive period.
And on that matter, the latest round of changes were announced yesterday, with the changes for December and early January made as five Tottenham Hotspur fixtures were moved, including two games at home to Brentford and away to Leicester City that will be played on a Thursday.
The news was relayed to the fans by the club's social media page for them to react to, and it's fair to say that there were a number of them that weren't too happy to see the changes being made:
"Is this REAL?!! I'm flying in from overseas to watch the match with my two kids. Now you tell me it's the day we are traveling!!? So inconsiderate !!"
"Are we ever going to play a home game at 3pm on a Saturday again? When we don't have a Europa game, PL organise a match on Thurs for us."
"Seriously, 1 day off between Palace at home December 26 and Southampton away December 28? The players need a union."
"A Thursday PL fixture? That's one that's now impossible for me to attend. Great!"
"No 3pm Saturday match from start of season until new year…disgusting"
Who is to blame for Tottenham's shaky start to the season?
The players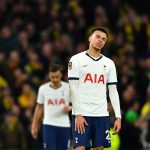 Nuno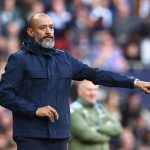 It will be interesting to see if any of these changes, especially when it comes to the games around the Christmas period, will have an effect on the team's performance as their routine gets tweaked a little bit.
In other news: 'Tarnished his name' – Many Spurs fans blast star who's 'part of the problem'