Tottenham Hotspur fans have been reacting to comments made by TalkSport pundit Trevor Sinclair about forward Harry Kane.
The start of the season hasn't been the best for the England captain. He was subject to plenty of controversy following his delayed return to training, while he hasn't been able to find the back of the net in the league and he's had his most recent performance for England criticised by some pundits.
The critics kept coming on TalkSport, with former England man Trevor Sinclair dissecting his start to the campaign, with his failed move to Manchester City brought up as a potential reason for his poor performances to start the campaign.
He said: "He's kind of reflecting a player that doesn't want to be at his domestic club. He's not got the move that he wanted, and he's struggling to deal with it mentally."
Sinclair's comments were relayed by @thespursweb for fans to react to, and it generated a number of interesting responses, with many agreeing with Sinclair that Kane could and should be doing better:
"Kane could try and be professional…sorry, I'm talking nonsense again clearly."
"Well we'd have won a few trophies if he turned up in the finals we played in with him."
"As a Spurs supporter I have to agree."
"Maybe he should turn up in finals"
"He's part of the problem. No goals this season in the league"
"Kane's been amazing for us but I feel like whats happened over the summer has tarnished his name a little bit. Think Son will be seen in a higher regard when fans look back at this squad in years to come"
Are you confident Harry Kane will be a Tottenham player next season?
Yes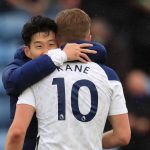 No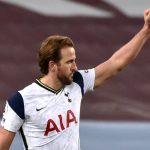 You wonder if these comments, both from the fans and the pundits, could act as inspiration for him moving forward to help get some goals in the league, because he could certainly do with something to help get the numbers up.
In other news: 'Take the offer', 'On my knees', 'Siuuu' – Many Spurs fans buzz as 'interesting' rumour emerges
Related posts