TalkSport journalist Ian Abrahams claims that Patrick Vieira could have been an option for Arsenal to appoint as manager instead of Mikel Arteta.
The former Gunners captain returned to the Emirates Stadium last night with his Crystal Palace side, and would have bagged three points against his former side were it not for an Alexandre Lacazette equaliser deep into stoppage time.
The meeting in north London brought him up against Arteta, a manager who has been under scrutiny at times in the past for his job at the club, with fans making their feelings known about the Spaniard as well.
However, things might have been different, according to Abrahams. Speaking on TalkSport, he claimed that Vieira was a potential option for the club to replace Unai Emery back in 2019, but that the club decided to go in a different direction with Arteta:
"You could have had him. It wasn't like this is his first-ever job and two years ago, when Arteta got the Arsenal job, Vieira was not even considered. I went, when was it now, 2017 to New York to see New York City play and Vieira was manager then, so this is not someone who's just come completely from left-field to manage a football team.
"He was around two years ago, he was 'available' two years ago; Arsenal didn't want him – Arsenal went for Mikel Arteta. Now, I'm not saying that Vieira would have done any better in the two years than Arteta has done. But look at what Vieira has done in the first, what, two months of this season, compared to Arteta."
TIF Thoughts on Ian Abraham's comments on Patrick Vieira and Arsenal…
Would Vieira make a good Arsenal manager some day?
Yes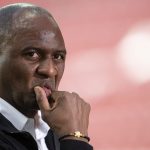 No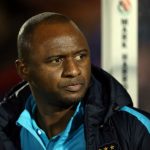 It was probably the right move for Arsenal not to have appointed him back then. Given that the problems at the club arguably go beyond just the dugout and the players on the pitch, the job of turning Arsenal around at that time shouldn't have gone to someone with as little experience in the game as Vieira, let alone Arteta.
That needed to go to someone with a better track record in the game, someone like Carlo Ancelotti – who was also available at the time of Arteta's appointment – but was instead grabbed by Everton.
Vieira has made an impressive start to life at Selhurst Park, a job made all the more impressive by the turmoil that he inherited in terms of the squad overhaul that needed to take place.
And whilst it's too early to say definitively, if he can carry on this good work for the next few months and even the next couple of years, then he'll surely put himself in contention to be Arsenal manager at some point in the future.
In other news: 'There's no doubt' – Watts urges exciting AFC player to secure move contrary to Arteta update