A host of Newcastle United fans have taken to Twitter to voice their disgust and concern over reports claiming that former Newcastle owner Mike Ashley could look to buy up Derby County.
Under current owner Mel Morris, the Rams have found themselves staring down the barrel of relegation following a points deduction arising as a result of entering administration.
In a total reversal of fortune, Newcastle fans are generally swept up by an air of cautious optimism with Mike Ashley finally leaving the club and PCP Capital Partners taking over ownership.
The change in ownership has seen the club become one of the richest clubs in the world due to their backing by the Saudi-owned Public Investment Fund (PIF).
Where will Newcastle United finish in the Premier League this season?
Top four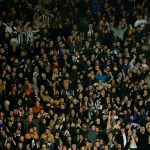 5th-10th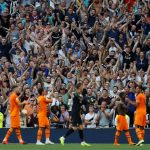 11th-15th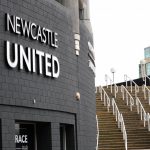 16th-20th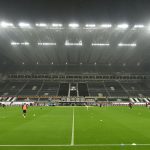 However, Ashley could soon be back at the helm of a football club with reports summarised by Sky Sports noting that Ashley is interested in bankrolling Derby away from their current crisis – and many Newcastle fans were keen to have their say.
What have some Newcastle fans been saying?
"Much as I realise Derby need the money I would not wish MA on anyone."
"Derby have suffered enough lately they don't need more suffering. Feel sorry for them"
Vulture, Neil, he's a vulture capitalist.
"As a #NUFC fan, I have very mixed feelings about this. If you want an owner that won't speak to the fans or the media, treat you with contempt, covers the ground in free advertising, and won't invest in infrastructure, he's your man."
"Wouldn't wish Mike Ashley on even Sunderland however in derbys current situation, he would save them and turn them eventually into a profitable club which could in 10+ years if not earlier lead to a higher league, which is what everyone wants, more clubs more competition"
"Hate what he did to us, but he'd be absolutely fine for Derby who'll go bust otherwise "
"He's like a shark though. He sees a business in massive financial difficulties & the chance to make a quick buck. There will be only one winner overall & it'll not be #dcfc"
It's not surprising that Newcastle fans feel a lot of sympathy for Derby after what they've been through with Ashley.
In other news: 'We are cooking', 'Excites me' – Some Newcastle fans buzzing as director candidate emerges
Related posts