Leeds United fans have been reacting to comments made by director of football Victor Orta about one of their young prospects, Archie Gray.
Gray, who is the great-nephew of Leeds United legend Eddie, has been making great strides within the Leeds academy set up this season, having already made seven appearances across a variety of competitions, and even getting some praise for his performances from supporters along the way.
That praise isn't just coming from the fans, though – there are people very high up at the club that think very highly of him.
Speaking in an interview with Spanish outlet La Media Inglesa (via The Yorkshire Evening Post), Orta claimed that Gray reminded him of a rather talented former Premier League player, saying: "He's one of those players you see every, I don't know. I remember Kun Agüero and saying 'what is this?' It's something that happens once in a long time, so I wanted to mention Archie Gray."
High praise indeed to compare him to someone who scored 184 goals in the Premier League, with Orta also stating: "In 5 years' time you'll be talking about this guy non-stop… Hopefully nobody takes him away from us, for God's sake."
These comments reached Leeds fans online, where it generated some rather interesting repsonses about Orta's treatment of the youngster:
"It just feels right that Eddie Gray's great-nephew should be a generational talent. And it absolutely should be in a Leeds United shirt."
"Hopefully nobody takes him away from us… but let's put him on everybody's radar"
"He's a star
but we need to just keep doing what we're doing with him and let him develop."
""Hopefully nobody takes him away from us for God's sake" …says man who's job it is to not let anybody take him away…"
""Oi Saudis please don't take our young players for loads of money" Victor Orta"
Will Leeds finish in the top half this season?
Yes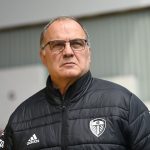 No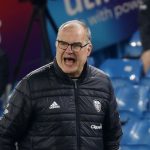 It certainly has put a lot of pressure on his shoulders, but even if he ends up only being half as good as Aguero, then that could probably go down as a successful career.
In other news: 'Hasn't got a clue', 'Literally can't keep the ball' – Many int'l fans slam 'awful' Leeds star
Related posts