Former Premier League player Carlton Palmer believes that Eddie Nketiah should have compromised and taken a reduction in wages and joined Crystal Palace this summer.
The Arsenal forward was linked with a move to Selhurst Park in the summer with sports journalist Mark Mann-Bryans reporting via his Twitter account that a deal was agreed with Crystal Palace, but personal terms were not.
Do you think Nketiah should've joined Crystal Palace?
Yes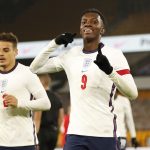 No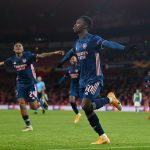 The 22-year-old has featured twice for Arsenal this season, once in the Carabao Cup and another time in Premier League 2, scoring once against AFC Wimbledon in the third round of the cup.
With a lack of playing time, Palmer believes that Nketiah should have compromised on personal terms and joined Palace, telling This is Futbol: "Absolutely [he should've joined] because he's not playing any football, so what's the point? At the end of the day sometimes you have to take a drop in wages to get back playing and once you get back playing you get yourself in a position where you can recoup that money that you took the drop in to get back playing.
"It's all about playing football, that's what it's about. Once your contract's up, that contract you're on has now become less because nobody's going to pay you that same amount of money because you're not playing."
Nketiah has played predominantly as a centre-forward during his career but has also featured as both a right and left winger and also as a second striker.
The youngster had a spell away from Arsenal during the 2019/2020 season as he joined Leeds United on loan and scored five goals and registered one assist during his time at Elland Road.
Accumulating 145 games throughout his career, Nketiah has scored 65 goals and provided a further 13 for teammates and so certainly knows where the back of the net is.