Lots of Newcastle United fans have flocked to Twitter to share their frustrations with the latest to emerge from their CAT hearing on Wednesday morning. 
Mike Ashley's anti-competition hearing has already been put back on two occasions, but on Wednesday morning, the hearing finally began and was made accessible for public viewing.
Are you confident on the takeover happening?
Yes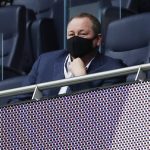 No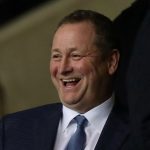 However, one part of the hearing was blocked from the public live stream after the judge granted the Premier League permission to present their argument in private in order to maintain confidentiality.
And Toon fans flocked to a tweet from NUFC360 relaying the update as they shared their frustrations towards the development in what was supposed to be an open hearing.
What did these Toon fans have to say?
"So much for transparency."
"Hahahahahahahahahahahahahahahahahaha. It's meltdown time."
"That's the first step to the PL winning"
"No real surprise this!!"
"Booooooooo"
"Obviously the PL have something to hide – this is ridiculous and not a hearing! Just more delaying tactics from the PL – they are as corrupt as it comes!"
In the early stages of the hearing, it was confirmed the club's arbitration case would begin on 3rd January 2022 having previously been scheduled for this summer.
With matters on the pitch not going as the fans would like, it is apparent this off the field matter has not helped their mood with many fearing the worst for this hearing.
In other news: 'Unbelievable', 'Relegation here we come' – Many NUFC fans fume as 'laughable' claim emerges
Related posts