Speaking on The Transfer Window podcast, presenter Ian McGarry has revealed what Ole Gunnar Solskjaer did to annoy the Glazers.
Solskjaer has been in charge at Manchester United since December 2018 when he was appointed as interim manager, and has since guided the Red Devils to the longest unbeaten league record away from home following their 1-0 victory at Wolves last weekend.
Yes!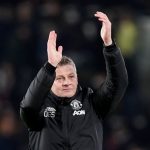 No!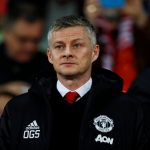 Despite that record and a huge amount of money spent on players such as Harry Maguire, Jadon Sancho and Bruno Fernandes, as well as Cristiano Ronaldo, Solskjaer is still yet to win any silverware, having lost out to Villarreal in the Europa League final last season, so he may be under pressure to deliver this time around.
McGarry reveals what really annoyed the Glazers when Solskjaer was new into the job.
"Solskjaer has been very clever, I think, in distancing himself, on several occasions from Ferguson, because in the beginning of his time when he was appointed as the interim manager, he referenced Ferguson a lot, and that definitely annoyed the Glazers and Ed Woodward with regards to the fact that they wanted to move away from the Ferguson era.
"As a result, Solskjaer stopped doing that. He was told, 'don't do that' and he stopped doing that because he wants to keep his job."
TIF Thoughts on Solskjaer at Man United…
It is quite a surprise to see that the Glazers and Ed Woodward were so desperate to move away from the Sir Alex Ferguson era and his influence, given that he delivered them some of the most memorable and successful times as a club, along with numerous pieces of silverware.
There shouldn't be anything wrong with Solskjaer asking his former manager and one of the greatest to be in the game for advice and tips, especially as he was entering such a difficult job following Jose Mourinho's sacking, but it seems that the Glazers want Ferguson to have nothing to do with players or managers anymore.
Whether Solskjaer has truly limited Ferguson's influence at the club in recent times is unknown, but having gone four seasons without a trophy, and with the squad yet to secure a league title since the Scot's departure, perhaps a little more of Ferguson-esque management wouldn't do too much harm.