Speaking on the Blood Red podcast, journalist Matt Addison believes that Thiago is still an upgrade on Georginio Wijnaldum.
The Spain international was signed from Bayern Munich for £25 million last summer, but saw his debut campaign in the Premier League disrupted by injuries to himself as well as other key players like Virgil van Dijk and Jordan Henderson, which meant his role in the side often changed from a defensive midfielder to a central midfielder.
Who is better?
Thiago!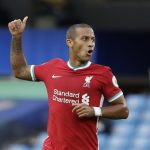 Wijnaldum!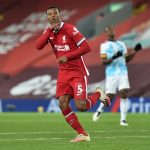 With Addison alluding to on the podcast that Thiago was brought in with a view to replacing Wijnaldum, who at the time, only had one year left on his contract and ultimately left for free this summer, it could be argued the Reds' decision not to bring in a replacement has heaped more pressure on Thiago to pick up his form.
Addison spoke about Thiago and what he expects to come from him this season, claiming that he is yet to hit top form at Anfield – but will do so over the current campaign.
"I don't think we've seen the best of him yet. I don't think he's been horrendous or bad by any stretch of the imagination, but I do think there's a lot more to come.
"As I say, there's a variety of reasons explaining why that is, but the bottom line is, I still think he's a fantastic world-class footballer, he's an upgrade, for me, on Gini Wijnaldum, which it appears is the man that he was designed to replace.
"I think as long as he stays relatively injury-free as much as he can this season, I think we are going to see, eventually, what he can do."
TIF Thoughts on Thiago…
It is a lot of pressure to put on Thiago if Liverpool are wanting him to replace Wijnaldum, who was such a key figure under Klopp. The Dutchman never featured fewer than 33 times in the league over five seasons at Anfield and scored some extremely important goals, none more so than against Barcelona in the Champions League semi-final.
Last season was a tough one for Thiago, with Liverpool struggling for consistent form, especially compared to their previous campaign which saw them storm to the title, while the midfielder himself was handed just 20 starts in the league, which was his joint-lowest return since the 2017/18 campaign.
Time will tell as to whether Addison's prediction proves to be correct, but there appears to be plenty of expectation on the shoulders of Thiago to perform this season at Liverpool.
Related posts