Leeds United journalist Conor McGilligan thinks that the club should make a run at signing Max Meyer as a free agent.
Whilst the transfer window may have come and gone with Leeds United making a number of changes to the first team, that doesn't mean their business has to stop there, as they can still bring in players who are without a contract elsewhere.
One such player is 25-year-old Meyer, who was last seen playing for FC Koln in the German Bundesliga.
Meyer was a highly touted youngster in German football, with Liverpool boss Jurgen Klopp having once said that "he would be a starter and captain at 90% of national teams", and he did have a rather impressive spell at Schalke 04, where he played a direct part in 45 goals over six seasons.
However, things haven't gone right for him in recent years and had something of a miserable time at Crystal Palace, where he wasn't able to reproduce that form.
But speaking on the One Leeds Fan Channel, McGilligan claimed that coming in and working under Marcelo Bielsa could be a good way for the German to kickstart his career:
"I look at him being 25 years of age, I look at our individual, our unique, our superb, our great coach in Marcelo Bielsa, and how he's able to hone ability, how he's able to hone results from the players that he's had his disposal at Leeds United. And I think to myself, for a free transfer, why not? 25 years of age, a considerable amount left, and in that attacking-midfield role.
"A lot has come under Max Meyer in terms of his career, a lot of things have gone on and I do think to myself, if he's just given that chance under the right coach – which I don't think he's had in his career – that could be a goer."
TIF Thoughts on Conor McGilligan's comments about Max Meyer…
Would this be a good signing for Leeds to make?
Yes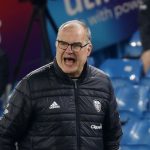 No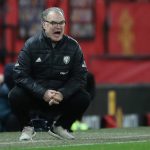 There certainly is a track record when it comes to Bielsa and being able to get the best out of players, with the notable examples being Kalvin Phillips and Patrick Bamford who now find themselves in the England squad together having had relatively quiet careers up until the Argentine's arrival.
And as the early stages of his career showed, there is clearly some talent in Meyer, and it's unlikely that it all has been taken away from him in the past few years.
So if you can combine that ability with Bielsa's knack of being able to get the best of his players, then there is certainly a chance that Meyer could be able to bring some of that spark back into his game whilst at Elland Road.
And given it would be a free transfer, it's not as if there would be a huge financial risk associated with the deal, so it's perhaps in Leeds' best interest to at least give it a try.
In other news: 'Yessssssss', 'Over the moon' – Many LUFC fans 'delighted' as 'epic' video emerges