Journalist Simon Bird has given his views on the proposed takeover at Newcastle United and the impact it could have on the fans.
Having been in the pipeline since January 2020, the uncertainty of the takeover of Newcastle United is set to continue to drag on for another couple of months, after it was recently announced that the club's arbitration hearing with the Premier League will not happen until early 2022, meaning that there cannot be any real further developments in the process until that situation has resolved itself.
Newcastle United fans have made their voices clear when it comes to their feelings on the takeover, how long it is taking to go through and whether it will at all, but speaking on the Everything Is Black And White podcast, Bird seemed to suggest that their emotions might be better placed elsewhere for the start of the season.
He hinted that supporting the team rather than trying to be angry over something that is far from being resolved might be a better use of their time:
"I think it's probably time for Newcastle fans to put the issue in the back of their minds and try and enjoy the football that they're going to see this season. There's no point in defining the season by anger about takeover delays on both sides, we hear, so there's fault on both sides probably with the delays that are happening.
"And I think it's taken so long now that you've got to doubt whether they'll ever manage to push it through and it's certainly not going to go through to impact this season. So fans may as well, if they've got their season tickets, turn up and enjoy the football."
TIF Thoughts on Simon Bird's comments about Newcastle United and the takeover…
Do you still have hopes for the takeover?
Yes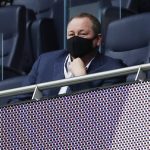 No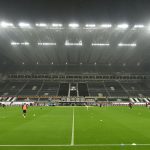 To some extent Bird is right, because there really isn't a lot that can happen until January at the very earliest, so protesting and getting angry in August isn't really going to make that much of a difference, if indeed protests can make any sort of difference at all.
So for the first few months of the season, their emotions should really be focused on trying to get behind the team in the hope that they can get off to a good start to the campaign, which will hopefully mean that they don't end up being dragged into a relegation battle like they almost did last season.
In other news: 'I'm also told' – John Gibson drops explosive behind-scenes Newcastle claim