Arsenal insider Charles Watts has given his view on the club and a potential bid for Chelsea forward Tammy Abraham.
A recent report from Italian outlet Il Messaggero has claimed that there are two clubs, namely Roma and the Gunners, that appear to be deep in the running to try and sign the England international this summer.
The report states that Jose Mourinho's men have agreed to terms with his current club over the deal but not yet with the player himself, whilst Arsenal have supposedly agreed to a deal with Abraham but not yet with Chelsea, with Thomas Tuchel's men supposedly preferring to see him go abroad rather than stay in England.
Speaking about the situation on his show, Watts though seemed to be rather cool over the whole affair, as he felt that a few more moves would have to happen before Abraham made the move to the Emirates Stadium:
"He's a player that Arsenal are interested in. He's a player who would be pretty interested in coming to Arsenal by all accounts, he's an Arsenal fan. But there's strong interest in him from elsewhere, teams that are willing to put down quite a bit of money – Roma, Atalanta have seem to pulled out the race, but Roma are very, very committed to get a deal done for Tammy Abraham.
"Whether Arsenal match that, we'll have to wait to see; whether Tammy Abraham's wishes end up playing a big, big part in what is going to happen with him we'll have to wait and see.
"I don't think Arsenal can really do anything with Tammy or any other striker unless they move someone on. As it stands, from what I understand, I've not heard anything that suggests that Arsenal are close to selling Alexandre Lacazette yet. And so I think until maybe that happens, then I can't see another striker coming in."
TIF Thoughts on Charles Watts' comments about Tammy Abraham and Arsenal…
Would you have liked to see Arsenal sign Abraham?
Yes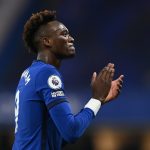 No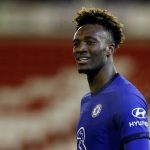 With a goal record better than one in three whilst playing for Chelsea – 30 goals in 82 appearances – it's no surprise to see that Arsenal would be interested in signing someone like him, as he certainly could add some firepower to that Gunners attack, while at the age of 23, he could fulfil that role for a good decade if he stuck around with them.
It is perhaps a little bit annoying, though, that Chelsea seem intent to make sure he goes to Roma rather than to Arsenal, although perhaps that's a sign that they know how good he really is and they don't want to risk him coming back to bite them multiple times a season.
We'll just have to wait and see whether or not Arsenal are able to find a solution for Alexandre Lacazette at some point so that they can try and make the Abraham deal happen.
In other news: 'It wouldn't at all surprise me' – Charles Watts suggests former Arsenal ace could return