A lot of Sunderland fans have taken to Twitter to show their delight at the news of Callum Doyle signing.
This will be Doyle's first season spent away from Manchester City following a successful season with the Under-23s as they won the PL2 title.
Yes!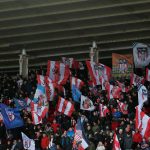 No!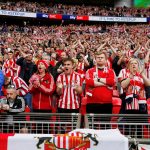 The defender has arrived on a season-long loan from Man City, which may be a replacement of youth as the Black Cats were not able to land Dion Sanderson, who is set to sign a new deal at Wolves and has supposedly agreed to join Birmingham City on loan.
Many Sunderland fans expressed their delight on Twitter at the new signing.
What have these Sunderland fans had to say?
"That's it, we're actually winning the league this time."
"Fully behind this, let's go Callum"
"Have a gut feeling this might just be the best signing we make"
"Superb signing!! Welcome to Sunderland mate"
"Welcome Callum. Very optimistic about this signing."
"Can see this being another Sanderson-type situation but we love to see it"