Football finance expert Kieran Maguire has been discussing Manchester City and their battle when it comes to complying with Financial Fair Play.
It was revealed the other day that Manchester City have had their desire to keep their investigation by the Premier League into their financial dealings kept a secret.
This, of course, isn't the first time that the club have had their name dragged through the mud when it comes to the financial side of the game – the club were in danger of being thrown out of European competition by UEFA last year, only for the decision to eventually be overturned following an appeal through the Court of Arbitration for Sport.
And speaking about the situation on The Price of Football, Maguire explained some of the details of what is actually taking place, whilst also looking into the potential penalties that could be coming Manchester City's way as a result of them:
"If it turns out they could be subject to fines, if they exceed the Financial Fair Play limit, they could be subject to a points deduction.
"But the crazy thing is, that under the Premier League rules, you're allowed to lose £105m over the three-year assessment period compared to €30m [for UEFA punishments].
"So we could end up in a ludicrous situation where the Premier League arbitration panel concludes that Manchester City have been in breach of the rules, they then recalculate the numbers, and it works out that City's losses are £90m over three years. Therefore they're under the statute in terms for which other punishment applies and they just get a finger-wagging."
TIF Thoughts on Kieran Maguire's comments on Manchester City and FFP…
Will Manchester City get a points deduction over FFP?
Yes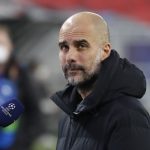 No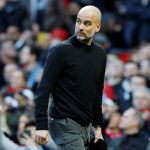 It will be fascinating to see what punishments, if any, Manchester City are handed out at the end of all of this, although the idea of their titles being taken away from them, as has been suggested in some outlets, would very much be on the harsher end of it.
Hopefully, if there is a punishment from the Premier League through all of this it is more than just a slap on the wrist – or 'finger-wagging' as Maguire puts it – because otherwise there really is no point in FFP if clubs are just going to be able to weasel their way out of it with fines that they can easily afford.
In other news: 'A view from inside the club' – Insider drops huge Jack Grealish transfer claim at Man City