A new deal for Jack Grealish would rule out a move this summer and possibly the next one, says Aston Villa journalist Luke Hatfield.
Grealish has been heavily linked with a move to Manchester City, with Sky Sports reporting a bid is likely to arrive after the Euros.
However, the same outlet also claims that Villa have opened talks with their captain over a new deal.
Is Grealish England's most talented attacker?
Without a doubt!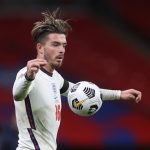 Not a chance!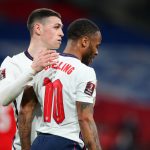 For Hatfield, if Grealish signed a new contract, it would rule out the possibility of an exit not just this summer, but probably also summer 2022.
"There's new deal talk coming from Villa's end," the Express & Star journalist told TIF. "If that happens, you can basically rub off any idea of a move happening this summer and potentially next.
"But the key for Villa and Grealish is can they keep on improving because he's clearly a player who is incredibly gifted and worthy of playing in the Champions League and cup finals."
Grealish only signed a new five-year contract last September, so it is a surprise to hear talk about Villa offering another deal.
They are in a strong position this summer, because of that five-year contract the England international signed, so this latest development is quite an interesting one.
There looks like there could be a lot of twists in this transfer saga.