After Manchester City officially registered their interest with an opening bid for Jack Grealish expected after Euro 2020, it may not be just the Premier League champions eyeing a move up for him this summer as Aston Villa journalist for the Express and Star Luke Hatfield has claimed.
Grealish has starred for Villa in the last two seasons in the Premier League but the campaign just gone was a special one as he finished second for both goal and shot-creating actions per 90 minutes, ahead of the likes of Bruno Fernandes and Mohamed Salah.
Will Grealish stay at Villa?
Yes!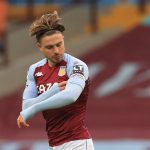 No!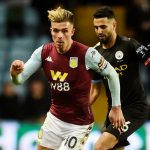 Despite Barcelona being in a financial crisis, they are still being linked with big moves for players such as Bernardo Silva, who has told Man City that he would prefer to leave the club this summer, and that may pave the way for Grealish to slot into Pep Guardiola's side.
There is no doubt that more than just Man City will hold an interest in Grealish because he is a sublime player on the ball which he has showcased at the Euros, and Hatfield has told This is Futbol that Barcelona and Real Madrid could move for Grealish this summer:
"It's interesting because obviously City are the big ones interested but he's such a good player and he's so talented that it wouldn't surprise me if other teams in European competitions aren't looking at Grealish with some admiration.
"It's not necessarily just English clubs that could be looking at him because you never know, the likes of Barcelona and Real Madrid might look at him, especially with his performances at the Euros and say wow, this is a serious player."
Grealish is likely to have clubs falling at his feet this summer but with talk of Villa set to offer him a new contract, he could be swayed to remain loyal to his boyhood club who gave him his chance in the Premier League.