Many people were overjoyed with excitement and full of hope that Newcastle United's takeover was going to happen in a matter of days, but that was over 12 months ago and even journalist for the Shields Gazette, Liam Kennedy, admits that whilst he is hopeful, he isn't confident anymore.
Since Mike Ashley accepted an offer from PCP Capital Partners over a year ago there has been a full Premier League season, a current court case and another is set to begin this month which has completely flipped the mood on Tyneside.
Will Newcastle have new owners next season?
Yes!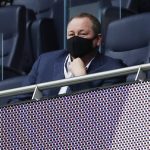 No!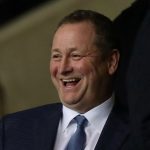 Ashley released a bombshell of a statement on Thursday night as he called on the Premier League to allow their court cases to be seen by the public even though arbitration is supposed to be an extremely private matter.
Many journalists in the North East were confident that a takeover would be passed through last year after being told by various sources it was a matter of days away, but now Kennedy has admitted that he no longer holds that same confidence after speaking to This is Futbol:
"People ask me about my confidence but it is absolutely impossible to second-guess this process and I think social media is really difficult to deal with in that sense. I'm not confident in a deal but I'm really hopeful that this deal goes through because I want it to happen."
With both the anti-competition case and arbitration to be played out in private and that will likely mean that many fans will never know what actually happened and if there was ever a chance of the takeover being pushed through.