Serie A expert Conor Clancy believes Paulo Dybala could be an exceptional signing for Tottenham Hotspur this summer if he leaves Juventus.
The Argentina international came close to signing for Spurs when Mauricio Pochettino was manager in 2019.
An issue over image rights ultimately scuppered the deal, despite there reportedly being a broad agreement between Spurs and Juventus, and with Dybala willing to make the move.
Should Spurs sign Dybala?
Yes!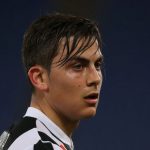 No!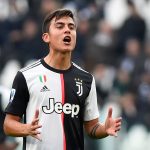 This season, he has made just 20 Serie A appearances, scoring four goals and laying on three assists, and reports in March suggested that Spurs could reignite their interest this summer.
It remains to be seen if it is a deal Spurs look to do, especially given that they have yet to appoint a new manager; Antonio Conte now appears to be out of the running with Pochettino potentially still a target amid talks last week.
Clancy, the editor-in-chief at Forza Italian Football, has suggested that Juve could offer him a new deal, but he believes that their treatment of the player has been terrible in recent seasons, as he is repeatedly linked away.
Speaking exclusively to This Is Futbol, Clancy said: "I would love to see him play under Pochettino at Spurs because I think he would do a really, really good job. I think he's been really badly mistreated at Juve.
"I don't know what he's been getting up to behind closed doors but I've never quite worked out why Juventus have always seemed so desperate to offload him with the exception that he gets paid quite a lot.
"But now he's about to sign a renewal, £10 million a year, and I don't understand the thought process behind trying to get rid of him and giving him that big of a contract."