Financial expert Kieran Maguire has laid bare the exact amount a club will have to spend to sign Harry Kane from Tottenham Hotspur this summer.
Kane reportedly requested a transfer before the start of Euro 2020, sparking interest from Manchester United, Manchester City, and Chelsea.
Reports since have claimed that he would be open to moving to French giants PSG, too, and sealing a reunion with former boss Mauricio Pochettino.
Will City sign Kane and Grealish?
Yes!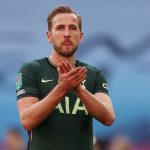 No!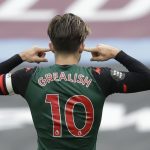 Maguire is the author of the Price of Football, and believes that any deal to sign Kane would prove hugely expensive once wages and bonuses are factored in.
Indeed, he has made the claim that he may cost as much as £180m for any buying club, a fee that would likely rule out most of his suitors.
City may still be able to pay such a fee and Fabrizio Romano reported on Monday that the club had tabled an offer worth £100m to sign the England captain, while opening the door to a potential swap deal involving various players, notably Raheem Sterling and Aymeric Laporte.
Speaking exclusively to This Is Futbol, Maguire said: "Realistically, I think he will leave Spurs if somebody makes it worth his while.
"If you're going to spend £100 million on a player then the agent is going to say, 'I want broadly similar for my client'. He's not getting £100 million over four years but I could certainly see his wages increasing.
"It's going to cost a buying club somewhere in the region of £160m to £180m when you throw everything in. Especially if he delivers, because he will then be entitled to bonuses, so it could go as high as £180m over the five year period."