Arsenal journalist Charles Watts has been offering his thoughts on the reported takeover at the club.
It emerged towards the end of April that Spotify co-founder Daniel Ek, along with former Invincibles Patrick Vieira, Thierry Henry and Dennis Bergkamp, were in the process of putting together a £1.8bn bid to try and buy the club from current owner Stan Kroenke and Kroenke Sports & Entertainment (KSE).
That first bid was turned down by the Americans as they insist that they "remain 100 per cent committed to Arsenal and are not selling any stake in the club", but that hasn't stopped Ek from reportedly preparing to up his bid and try a £2bn offer in order to tempt KSE to sell.
Speaking on his show, Watts provided his take on the matter, but didn't offer anything that would give Arsenal fans, who have been pretty vocal in their anger at KSE, any sort of hope that they might be on their way out of the club anytime soon:
"I'm not sure if it has happened or not, talk of a plus £2bn offer from Daniel Ek. As far as I'm aware though, I still don't think it's gonna make any difference. Stan Kroenke, his position remains the same as it always does – Arsenal insistent that KSE have absolutely no intention of selling to Daniel Ek or to anyone.
"So for all of you getting excited about the £2bn offer that is apparently either in or on the way in, then I think you'll need to lessen that excitement a little bit, because I think it's going to take something spectacular for Stan Kroenke to decide to sell Arsenal. I'm not sure £2bn is going to be enough to do that."
TIF Thoughts on Charles Watts' comments about Daniel Ek and the Arsenal takeover…
Do you think the takeover will happen?
No, it won't go anywhere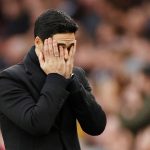 Yes, it will happen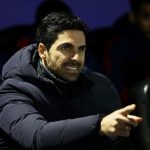 Watts is probably right when it comes to fans and their expectations when it comes to the takeover situation. The statements coming out from KSE do make them seem pretty adamant that they won't be in a position to sell, at least anytime soon, so fans should probably start to accept that they will be here for the immediate future.
But that doesn't mean that they shouldn't still keep putting the pressure on to try and change their minds, then hopefully something might happen in the long run that might be able to offer them more hope of getting rid of them.
After all, Mike Ashley seemed pretty convinced that he would never sell Newcastle United, but things changed for him in time. The same could very well happen at Arsenal.
In other news: 'Would take a very decent offer' – Charles Watts reacts as 'interesting' Arsenal rumour emerges