Newcastle United fans have been reacting to some rather intriguing images that have emerged regarding next season.
You know that you're approaching the end of the season – and with Newcastle United safe from relegation there's nothing really else to talk about – when fans start discussing 'concept kits' and what the players might be wearing when they take to the pitch in August.
Next season is set to look somewhat different for Newcastle United, as the club are expected to change kit suppliers from Puma to Castore. It's not really hard to design a Newcastle United kit, who have played in black and white stripes since the late 19th century, so it's not as if there are any major tweaks to be made.
Designer Paul Kitchen's attempts to satisfy the Toon fans' expectations were picked up by local newspaper The Chronicle, and the supporters were asked for their views. However, after the ideas were shared online for fans to look at, there didn't seem to be many seals of approval from those that responded:
"None of them are any good. All a manufacturer needs to do is copy the 2004 home kit and stick Fun88 on there. Job done."
"They're all vile aside from 3"
"None of them"
"None have the right amount of stripes across them. Bin"
"None! I don't think they are any nice looking at all. I wish we would go back and use our "original" black and white stripes."
"I never wanna see no.1 ever again. The worst kit I've ever seen when they had that past and future half and half stripes"
"Not really a fan of any of these to be honest. All a bit lazy."
Do you like these concept kits?
Yes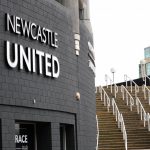 No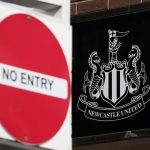 Let's just hope Castore aren't looking to take on one of these designs, or they might have a bit of trouble selling, based on these reactions. All in all, it seems the main takeaway is that these fans are hoping for a retro look ahead of the new season.
In other news: 'Blows my mind' – Many Newcastle fans flock to Liam Kennedy's 'very interesting' update