A lot of Newcastle United fans have flocked to a post from Liam Kennedy in which he has relayed news on the Toon's CAT (Competition Appeals Tribunal) case.
The Shields Gazette reporter claims that the Premier League have been granted an extension to respond to the case and while they originally had until the 11th of May, that has been extended until the 11th of June.
This has drawn the attention of these Toon fans who are not surprised that the Premier League got an extension.
"So the PL offer PIF arbitration as an excuse not to pass them and not thinking they would actually take it up. Now they have taken it up they continue to delay it as much as possible. Seems fair to me and not corrupt at all"
"Premier league are fighting this big time."
"The PL seem to have only one tactic to kill the takeover."
Are you surprised the Premier League have done this?
No, not a surprise at all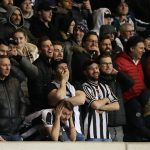 Yes, thought they might finally deal with the takeover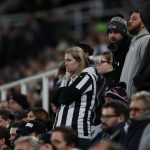 This means that anything relating to the CAT case won't start until at least June, and it has also been revealed that the Toon's arbitration case that was made public in November 2020 won't be heard until July.
However, it was the news on the CAT case that got these Toon fans talking.
"What blows my mind is if this was Man Utd taking the premier league to court for anti competitive laws it would be headline news"
"Typical PL kicking the can down the ally to worry about it another day. Story of the whole #NUFCTakeover"
"Very intresting the date is right before the euros kick off maybe its a decoy so the story goes under the rug"
"Delay delay delay and hope PIF go away!"
This seems incredible that the Premier League can just keep delaying the legal action, and it seems to suggest that this whole thing could go on for a lot longer, which is seemingly frustrating many Toon fans.
In other news: 'You're having a laugh', 'Rather Bruce' – Many Newcastle fans fume as claim emerges