This has been Raheem Sterling's worst season in front of goal for Manchester City since the 2016/17 season but Steve Howey, who made 100 appearances for City, would be surprised to see the England international leave this summer.
There have been reports during the second half of the season that the winger and Pep Guardiola had a falling out, which was the reason why he was not being played as often.
Should Sterling leave Man City?
Yes!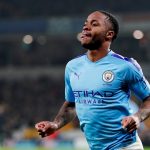 No!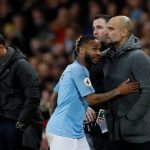 During Man City's Champions League semi-final victory over PSG, Sterling was handed just eight minutes over the two legs as Guardiola opted for the likes of Riyad Mahrez and Phil Foden over the 26-year old.
Sterling joined Man City for £49 million back in 2015 and there are not many other clubs he could go to that wouldn't be a step-down, something that Howey believes will see him stay as he spoke exclusively to This is Futbol:
"I'd be surprised if he wanted to leave because where would he go to? He's at the top team in the country and in a few weeks, he could have won the Premier League, League Cup and Champions League.
"Ultimately, it's up to him because when he's on his game he plays, it's as simple as that. So it's up to Raheem to get back to the standard he needs to be at."
Guardiola very rarely plays the same starting lineup two games in a row, such is the strength in depth at Man City as the £300,000 per week winger has to compete with the likes of Mahrez, Foden, Bernardo Silva and Gabriel Jesus.
Manchester City are set to face off against Chelsea for the fourth time this season when they come up against each other in the Champions League final later this month and Thomas Tuchel has won the two previous meetings.