Football finance expert Kieran Maguire has been speaking on the latest edition of The Price of Football podcast about Stoke City's finances and what they could mean for summer transfer business.
The Potters have not officially released their records from the last financial year yet, but their results were included in Bet 365's statement, and according to Maguire, Stoke lost £87m last year because of the pandemic.
Couple this with the price it cost to put Stoke's 2018/19 Championship side together, and you have a problem, which means that Michael O'Neill will probably have to sell players before he can bring anyone in this summer.
Maguire said: (38:42) "Stoke City haven't published their accounts for 2020. Now they're not alone in that, although they are in a minority of clubs, but I did get hold of a copy of the Bet 365 accounts who happen to own Stoke City.
"In the small print there, and as you know, I enjoy a bit a small print on a Sunday morning, it said that Stoke lost £87m in 2020, which is pretty substantial for a club that had a relatively modest performance.
"Stoke also have, I think according to my records, they've got the most expensive squad ever assembled in the Championship. A squad which cost £196m.
(39:41)"So Michael O'Neill is probably right, [in] that there's an awful lot of pressure at Stoke to get people out of the door before he can recruit."
Are you worried about Stoke's finances?
Yes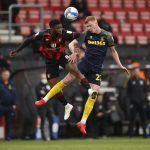 No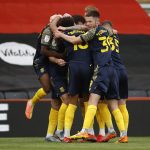 TIF Thoughts on Stoke's finances and squad…
Considering Stoke's team cost so much, they have massively underachieved in the league in the last three seasons.
Now, the financial results have not been released yet, but if Maguire's figures prove to be accurate or at least close to the actual amount that Stoke lost, then you can see why O'Neill will have to get rid of players.
It doesn't look great for Stoke from a financial point of view or from a squad building point of view, so they will just have to hope that Maguire is wrong.