In an exclusive interview with This Is Futbol, former Aston Villa midfielder Lee Hendrie has expressed his unhappiness over some of the training restrictions clubs currently enforce on their players.
Discussing some of the things going on behind the scenes at Villa, such as the youth development of teenager Louie Barry, Hendrie revealed that players at Bodymoor Heath are prevented from staying behind after training to get in extra practice.
It is something the ex-Villa player does not like to see, with taking a bag of balls onto the pitch after training to improve certain areas of his game something he used to do during his career.
Would you like to see Villa try and sign Lingard this summer?
Yes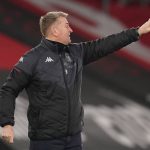 No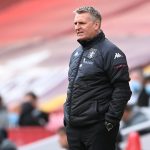 Speaking exclusively to TIF on the matter, Hendrie said:
"I was speaking to one of the younger pros at Villa last week. I just had a brief conversation with him and I said to him, 'Just keep doing what you're doing and go and work that extra bit after training, take a bag of balls' and he said, 'We can't. We're not allowed to do that. We've got certain game time; we've got certain training schedules.'
"To be honest with you, I find that a little bit wrong if I'm being quite honest. I always remember going out after training if I wanted to work on a certain element of my game. I could go out and have 20 minutes, 25 minutes after training and work on my left foot. I feel that shouldn't be the case at football clubs."
Indeed, the game continues to change in all areas, and arguably not always for the better.
As for Villa on the pitch, it has been a very bright campaign after their struggles last season, with Dean Smith keeping them far from the relegation zone this time round.