In an exclusive interview with This is Futbol, former Newcastle United defender Steve Howey admits it is strange for the club to be offering Dwight Gayle a new contract with the striker only managing one goal all season, following reports in The Times that a three-year deal is almost finalised.
Gayle was Newcastle's main man during their Championship-winning campaign which saw him finish the season with 23 goals in 32 appearances, but they have been more difficult to come by in the Premier League with just 11 in 69 games.
Should Gayle be handed a new contract?
Yes!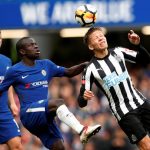 No!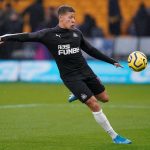 The £40,000 per week striker has been handed just four starts all season but is still reportedly set to sign a new three-year contract with his current deal set to expire at the end of this season.
Speaking on why it's a strange decision for the club to make and how Gayle might be happy to be on the bench for most of the season, Howey exclusively told This is Futbol:
"It's a strange one because I don't know the situation with Dwight, but he might be really happy up here and feel as though he can add more value to the team when he can come on as a sub.
"I might be completely wrong though and he could want to start every game, but why would you sign a three-year contract if that was the case? He does score you goals but I wouldn't say he's prolific in the Premier League."
Newcastle have had to rely on Callum Wilson for goals this season and he is their top scorer with 10 goals and Miguel Almiron and Joe Willock, who only arrived in January, are tied second top with four goals.
Wilson has not started a game for the Magpies since their 3-2 win against Southampton at the start of February, but Gayle has only started four games since their top scorer's injury.