Pundit Hugh McDonald has recently talked about Leigh Griffiths and the fact that he might not tick all the boxes for Eddie Howe at Celtic.
McDonald appeared on the latest episode of PLZ Soccer's The Football Show and one topic of discussion was Griffiths and his future at Celtic. McDonald believes that if Howe's prefers a modern brand of football that involves pressing, Griffiths may not be suited to that.
The pundit feels that if a manager like Howe comes in, Griffiths' role will not solely be left to being a goalscorer. He'll have to function in a team dynamic.
Will Griffiths have a chance of featuring under Howe?
Yes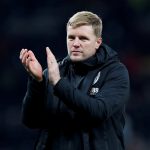 No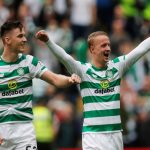 It has been suggested that Celtic could release Griffiths in the summer, with Aberdeen and Hibernian interested in potentially signing him. It has been reported that the deadline for his contract extension was the end of April (as per The Scottish Sun).
With the decision about Griffiths yet to be made, McDonald feels that the Scotsman can't be part of a team that likes to function as a unit and presses high up the pitch.
He said: "If a new manager comes in – whether it be Eddie Howe or anybody else – there's going to be a manager who's modern. You'll get all the stuff – the high press – you'd be looking not just at his contributions in goals, you'd be looking at how he can contribute to the team dynamic.
"That is kind of being part of a team, a high energy, fit team. Presses high up the park, that's disciplined, that moves almost as one. I don't think he ticks that box for a new manager."
TIF Thoughts on Griffiths under Howe…
It has been stated that Howe is already piecing together the staff that he'd like at Celtic, which shows that he's keen on moving and that's a positive sign for Celtic.
Howe's tactics rely on pressing high up the pitch, which perhaps shows that his players need to be very fit. Griffiths had fitness issues in the campaign and Neil Lennon urged him to get his fitness up so that he can play regularly. He is valued at £1.35m right now.
Even after Lennon's departure, Griffiths has failed to play games regularly and he's only remained on the bench. So if Howe does come in, it is easy to see why Griffiths won't be part of his side.
In other news: 'Not the man to fill his shoes' – Journo drops damning verdict on 'totally different' Brown heir