Liam Kennedy has been speaking on the latest edition of #NUFC Matters about all things relating to Newcastle United.
One of the topics that he spent some time on was Allan Saint-Maximin's and Steve Bruce's relationship.
Last season there was a report that Saint-Maximin and Bruce had fallen out, which the Toon's manager dismissed, and earlier this season, the Frenchman denied having a bad relationship with his manager.
However, the Shields Gazette reporter claims that there are tensions between the two.
He said: (8:50) "[There have] been some problems between Allan Saint-Maximin and Steve Bruce since the day the Frenchman walked through the door.
(9:34) "I don't think there is a great relationship there between them, but I think Allan Saint-Maximin has actually, in the public domain, at least, been reasonably professional about that. Whenever he's been asked about Steve Bruce, he always backs his manager.
(9:55) "I do think [there are] pressures behind-the-scenes in that sense."
Do you think Saint-Maximin and Bruce have a good relationship?
No, there are clearly problems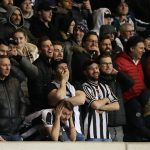 Yes, everything is fine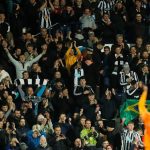 TIF Thoughts on Saint-Maximin and Bruce…
Even if the pair don't get on that well, Bruce cannot deny that his side are better with the Frenchman involved.
The 24-year-old has made 18 Premier League appearances for the Toon this season, and they have won six of those games, and without him, they have won just two matches.
Last season, the pattern was similar as the Toon won just one league game without Saint-Maximin, so even if the pair don't get on, Bruce needs his winger.
Last Sunday, Saint-Maximin started the game on the bench, but he came on and turned the match around with an assist and a goal.
So, even if Bruce isn't getting along with Saint-Maximin, he can't deny that he has the talent to turn games around for his side.
In other news: 'Got to be a wind up', 'You might upset Brucey' – Many NUFC fans fume as claim emerges