European football executive Jordan Gardner has been sharing his thoughts on the Fenway Sports Group and their ownership of Liverpool. 
This comes after Gardner, who has executive roles with Swansea City and Dundalk, as well as Danish Super League side Helsingor, made an appearance on a recent episode of the Liverpool Echo's Blood Red Podcast where he spoke about the European Super League and FSG's involvement in it.
On the subject of FSG, their time with Liverpool so far, and the possibility of them potentially selling the club in the future, Gardner had this to say on the matter.
He said: "I think I read that they're valuing Liverpool at $2 billion, so I mean, you're looking at, if you don't like FSG, what else is out there? I mean, there's very few, there aren't individuals really that can [buy Liverpool], you're talking hedge funds, you're talking nation-states that can afford that.
"I think FSG has done a good job. I mean, they haven't done everything right, of course, but I think generally they have some pretty good people in place. They run a good tight business, they're very efficient, they use data well.
"Obviously, they've had a pretty big misstep here. I know a lot of the Liverpool supporters want them to spend more money, but I mean, that's the other problem, you have this as much as you want to run a good business, your supporters are clamouring, spend more money, spend more money, and certainly, Liverpool is not having a great season this year and it's easy to say they haven't spent enough, but I think generally out of the 12 top clubs in this group, I think FSG in my opinion, is certainly the best ownership group and I realise people might disagree with that but I think they do a good job from my perspective."
Current Liverpool owner John W Henry took over the Merseyside club back in 2010 with his fellow investors in New England Sports Ventures in a deal that worth a reported fee of £300 million.
Earlier this month, the Liverpool owners joined up with the likes of Manchester City, Arsenal, Tottenham Hotspur, Manchester United and Chelsea alongside several other European clubs for the European Super League, which did not go down well with fans of the Reds.
Due to this backlash, Liverpool and the other Premier League clubs withdrew from the ESL, which then led to Henry sharing a statement of apology to the Liverpool fans on the matter.
TIF Thoughts on Jordan Gardner's comments on FSG…
Given the fact that they clearly upset the Liverpool fans with FSG's involvement in the European Super League, it's good that Henry has recognised the outrage it had caused and acknowledged it to the fans in his statement.
Do you think FSG should sell Liverpool?
Yes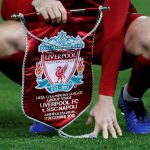 No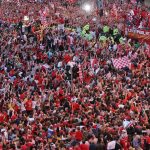 In our view, the fact that Liverpool have not only won their sixth Champions League title under FSG's ownership, but also the fact that they won their first Premier League trophy in 30 years proves that the club have been successful during FSG's time with the Reds.
Moving forward, if the Liverpool fans can forgive and forget the fiasco with the ESL then we see no reason why FSG should think about selling the club anytime soon.
In other news: 'There was a lot of anger' – Journalist drops eye-opening behind-scenes FSG claim at Liverpool