In an exclusive interview with This is Futbol, former Wigan Athletic manager Paul Jewell believes that Liverpool owner, John W Henry, just made a mistake with the Super League and has to try his best to earn the fans' trust back.
Henry had signed Liverpool up to join the proposed new Super League which consisted of the 'top six' clubs in England, as well as other teams across Europe, such as Barcelona and Real Madrid.
Yes!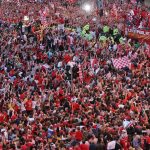 No!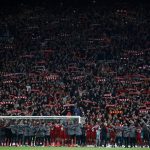 The Liverpool owner issued an apology to fans via the club's Twitter account in which he claims it was a misjudgement and that the club have heard what the fans have to say – this all came after the new league collapsed within 48 hours of being announced.
Speaking on how Henry just made a mistake just like everyone does and what he must do to get fans back onside, Jewell told This is Futbol:
"Does he have to leave? I don't know because let's be honest, we all make mistakes in life, I guess.
"If he pours his money, heart and soul into the football club to make them even better than they are, in the right way, then I suppose the supporters will forgive him."
It was Manchester City and Chelsea, who were the last two to join the Super League, who were the first ones to say they would be leaving the league before it had even begun.
Florentino Perez, Real Madrid's president, claims the Super League is not over and done with, despite all the teams pulling out.