Phil Hay has been speaking on the latest edition of The Athletic's The Phil Hay Show about all things relating to Leeds United.
One of the topics discussed in this special Q & A edition was Marcelo Bielsa's policy on using players who normally play for the Under-23s.
The likes of Sam Greenwood and Joe Gelhardt have impressed for the Whites' Under-23s, but Hay doesn't believe that Bielsa is going to just give either of them a debut for the sake of it.
He said: (19:32) "I'm with everybody else in that I would like to see Gelhardt get a chance, I'd like to see Greenwood get a chance.
(20:26) "I just don't get the feeling that it's his way at all to suddenly decide on a whim 'do you know what I'm going to play a load of [Under-23s]'.
"[It seems to be slightly different] in cup games, we've seen away at Crawley, and we've seen in other fixtures in the League Cup as well, that he is far more willing to do that.
"When it comes to actual league matches, it feels as if he will consistently play his strongest lineup because he doesn't think there's any justification not to."
Do you want to see both Gelhardt and Greenwood given their Premier League debuts?
Yes, I would love to that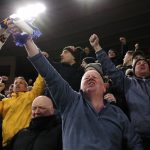 No, they aren't ready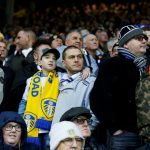 TIF Thoughts on Bielsa's team selection…
Gelhardt has been on the bench for the Whites in certain league games this season, but has yet to be given a chance in the Premier League.
Greenwood did feature in Leeds' FA Cup game against Crawley Town, but he hasn't played apart from that.
Leeds are now 13 points clear of the relegation zone with nine games to go, so you would think that could be the ideal chance to try Greenwood or Gelhardt in the Premier League, but it seems as if Bielsa doesn't work that way.
However, we hope that either one or both do make their Premier League debut before the end of the season.
In other news: 'Terrible idea' – Talking Shutt guest slams 'ugly' UEFA decision that could affect Leeds