Phil Hay has been speaking on the latest edition of The Athletic's The Phil Hay Show about all things relating to Leeds United.
One of the main topics that Hay spent some time on was the Whites' latest financial results.
Leeds announced that they made a loss of over £60m in the last financial year, and while this looks bad, Hay explains why fans shouldn't be too concerned.
He said: "A couple of things to say first is that [this] £62m loss, £20m of that was paid in promotion bonuses to players and staff and these are contractual commitments that every club has and that every club is required to pay when they go up.
"Obviously, the amount and the cost of it will differ from club to club, but in Leeds' case for promotion, there were bonuses of £20m across the board. There was also a TV rebate, Premier League rebate of £7m.
"So they could have pushed the bonuses into the next accounts quite easily; they could have pushed the rebate into the next accounts quite easily. In which case you would be deducting £27m from the overall loss and rather than £62m, you would be looking at closer to £30m."
So everything doesn't look too bad with the finances when you consider these factors.
However, Hay also revealed that if the Whites hadn't have won promotion from the Championship, they could have been in some trouble.
He said: "Had they stayed down, they would have had to have made some fairly significant cuts; I don't think there's any doubt that Kalvin Phillips would have been sold.
"But the reality is that they did go up, they have been promoted, they do have Premier League income.
(26:27) "You can understand why people would be concerned about that [the financial results]. But financially, they're now swimming in completely different waters."
Are you worried about the latest financial results?
No, we should be fine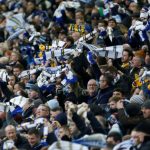 Yes, we made a huge loss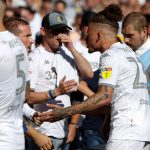 TIF Thoughts on Leeds' finances…
The initial figure of a loss over £60m does look huge, and we can understand why some people had concerns; however, once you dig into the figures and listen to Hay, you can see that really there is nothing to worry about.
In our opinion, this is great news as it means that Leeds are looking healthy both on and off the pitch and could have a bright future to look forward to.
Certainly, on the pitch, they have had a great season and have 42 points with eight games to go, and if Hay is correct, there is nothing to worry about on the financial side of things either.
In other news: 'Might not be too long' – Phil Hay issues exciting Leeds United claim