Celtic pundit Russell Boyce has delivered his opinion about the idea of the club hiring Roy Keane as their next manager.
Boyce came on as a guest on the latest episode of the 'A Celtic State of Mind' podcast and the panel talked about numerous issues involving Celtic and they also discussed some managerial candidates for the club. He talked about the club's links with Roy Keane and he made it clear that the idea gives him the fear and it could be a case of Celtic repeating the same mistake that they made with Neil Lennon.
It was recently reported by The Scottish Sun that Keane wants to become the Celtic manager and he would consider an offer if the Hoops do approach him.
The former Celtic and Man Utd midfielder is thought to be desperate for another shot at management and he would love the chance to take on Steven Gerrard in the Old Firm derby.
Would hiring Keane be a huge mistake from Celtic?
Yes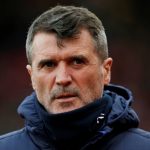 No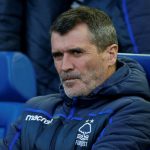 Boyce believes that Keane has links with Dermot Desmond – alluding to a previous alleged job offer – but he doesn't want the Hoops to repeat their mistakes.
He claimed: "It gives me the fear. We all know there's a heavy link with Dermot Desmond, and Dermot Desmond certainly wanted Roy Keane on at least one occasion to be a manager.
"I think he was talking about it on Sky Sports last week as well, he made a mention of it with a sort of cheeky smile on his face when he said it, which again got brought to my attention. I kind of watched it and went, 'Maybe we are looking too deep into it, but I could see why it got flagged.' For me, if it's going to be Roy Keane, then we really are just repeating the same mistake of Neil Lennon."
TIF Thoughts on Roy Keane…
Celtic had previously approached Keane back in 2014, but the former midfielder turned the chance down as he was unhappy with the contract on offer. Add to that the fact that Keane did play for Celtic in his career and it shows that there's a clear link in these rumours.
Having said that, the 49-year-old hasn't managed a club in over ten years and in his last managerial role, he fell out with players at Ipswich. He was an assistant manager at Nottingham Forest in 2019, but didn't last there for six months.
Those aren't positive signs of Keane's managerial abilities and perhaps, that is why Celtic shouldn't look to hire Keane.