Liam Kennedy has been speaking on the latest edition of NUFC Matters with Steve Wraith about all things relating to Newcastle United.
One of the topics that he spent some time on was Allan Saint-Maximin's situation after it was revealed that the 24-year-old travelled over to France – reportedly for 'checks' – on the week of his birthday.
There have been claims in the past that Steve Bruce and Saint-Maximin have fallen out and the Shields Gazette reporter revealed some details on Bruce's relationship with the Frenchman and how the club treat him.
He said: "I think it's a really questionable situation and until the club address that publicly, then I think there are issues. We know that there are tensions within the dressing room; we know there are really long-standing issues between Steve Bruce and Allan Saint-Maximin.
"Ask anybody who's heard anything with regards to his experiences at his last club at Nice will know he is a difficult character. We've had difficult characters at this football club before – Hatem Ben Arfa is a recent example. There have also been others, they do need a particular type of management.
"It's my understanding that Allan Saint-Maximin is given that leash a little bit, that long leash just to maybe do things that others wouldn't be allowed to do, or maybe get away with certain things that others wouldn't get away with."
Do you think there are problems with Saint-Maximin?
No, there is nothing to worry about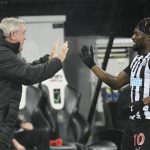 Yes, there could be some problems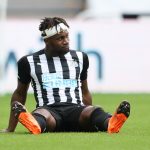 TIF Thoughts on Saint-Maxmin…
The 24-year-old Frenchman is loved on Tyneside by many Newcastle fans, but he has barely been involved this season for the Toon and has only made 16 league appearances, in which he has scored two goals and provided three assists.
However, he is no good to the Toon if he is not on the pitch and because of injury and the current pandemic, the Toon have not had him available for large chunks of the season.
Even when he was available, though, there was talk that he was going to be dropped, and now it seems as if he has just returned from a trip to France around the time of his birthday, so it looks as if there could be some issues there.
However, given the impact that Saint-Maximin has had in some games, it is clear that he could be the difference for Newcastle in their fight to avoid relegation, although he is no use to them at the moment.