Simon Hughes thinks it is more than likely that Divock Origi will leave the club this season with the club looking to find a better alternative.
The 25-year-old Belgian, valued at £14.4m on Transfermarkt, has been given the moniker of 'super-sub' for his performances over recent years, especially with his crucial goals against Barcelona and Tottenham Hotspur during their Champions League run in 2018/19, and it's a role that he has sort of stuck with since, best embodied by the fact he's only made six starts in all competitions this season.
And speaking on the latest edition of The Red Agenda podcast, whilst talking about the impact that Diogo Jota has brought to the side, he felt that Origi's place at the club has pretty much become redundant and that the club might look to sell him and bring in someone who could offer more than just the odd performance here and there.
He said: "I think Divock Origi's time at Liverpool's sadly, sort of coming to an end, really. He's obviously been a cult hero, if you like, for Liverpool fans because of the goals that he scored and the importance of those goals, but I just think he can only do that for so long, really, be that super-sub.
"You know, he's been the super-sub for three years now, I think that they need an alternative option off the bench. Not just off the bench, but that's going to actually challenge the first team. I wouldn't be surprised if they did find a buyer for Origi and another forward came in."
Do you think Liverpool should sell Origi this summer?
Yes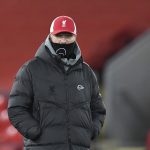 No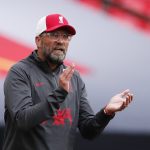 TIF Thoughts on Simon Hughes' comments regarding Divock Origi's future at the club…
Hughes is right to make the comparison to Jota and Origi, because if you take a look at the numbers this season, there just is no comparison between who has been the better man in the competition for that fourth spot behind Mohamed Salah, Roberto Firmino and Sadio Mane.
So his use at Liverpool has arguably come to an end, unless he's willing to take the fifth spot, but even then he'll have to compete with the returning Takumi Minamino, who himself has more goals than Origi this season. Now is perhaps the time to cash in on him whilst they still can.