Former Tottenham player Gary Mabbutt has praised Harry Kane for the way he has handled recent questions about his future.
Kane, who has been under some real scrutiny about his future at the club and whether or not he will leave the club in the summer in pursuit of trophies, and the England captain recently stated whilst on international duty, that he will be focusing on his own future at the end of the season once his responsibilities with England are over.
And speaking exclusively to Football FanCast in a recent interview, Mabbutt offered up some high praise for the way Kane dealt with the situation, saying that it showed he had his head in the right place when the time was right.
He said: "As a player, I thought he handled the interview very well. He's made it very clear that [the] most important things at the moment are obviously the England games that are coming up, and then of course the Spurs games.
"And so as far as a player is concerned, he did everything just to try and deflect the questions he knew would be coming. He knew that he had to say something that's going to totally take away from the media, the questions that would keep coming. And so he made a very clear statement saying what I thought was the ideal thing to be said.
"I don't think any Spurs fan or any football fans should be concerned whatsoever by what he said."
Do you think Daniel Levy would allow Harry Kane to leave Spurs?
Yes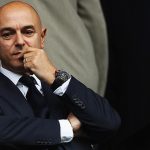 No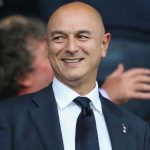 These certainly are encouraging words from Mabbutt and should offer Tottenham fans some hope that Kane will at the very least be totally committed between now and the end of the season, because it means that he will be looking towards giving Spurs the best season that they can hope for.
Whether that be winning the League Cup and ending their trophy drought, or squeaking into the top four, at least he can put Tottenham in a decent position for next season. That way if he does leave he can set them up well for the future.
In other news: 'No doubt in my mind whatsoever' – Football chief namedrops potential Harry Kane heir for Spurs