Tottenham Hotspur fans on Twitter have been responding to the latest piece of news concerning the north London club. 
This comes after Spurs-focused Twitter account @Daily_Hotspur shared a post on their page relaying news originally published in an article from The Telegraph.
The article claims that the club are ready to stop their players leaving for international duty this month if they have to quarantine on their return.
This post then gathered a lot of replies from Spurs fans, who were not shy in sharing their thoughts on this latest piece of news.
So, what did these Tottenham fans have to say in response to this post about their player and the upcoming international break?
"Good" 
"LETS GOOO"
"Absolutely right" 
"As they should. Ridiculous" 
"So they should… ridiculous having internationals in the current climate" 
"Yessssss" 
"Excellent" 
"Good if true."
Looking at the replies to this post, it appears that these Spurs fans are happy to hear that their club will reportedly not allow their international players to leave to play for their countries this month if that means they will have to quarantine afterwards and miss games for the club when they return.
Do you think Spurs should allow their players to go on international duty this month?
Yes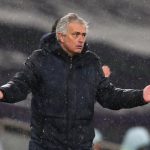 No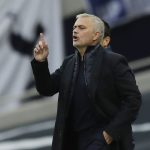 In our view, with Spurs still fighting to finish in the top four, involved in the last-16 stage of the Europa League and facing Manchester City in the Carabao Cup final later this year, it would make sense that the club would want their players fit and available to play when needed, so if that means not allowing them to play for their countries this month, then for the sake of their safety (and their season), that's fair enough.