Lee Ryder has been speaking on the latest edition of the Everything is Black & White podcast about all things relating to Newcastle United.
One of the topics that The Chronicle reporter spent quite a bit of time on was the reported bust-up between Steve Bruce and Matt Ritchie in training after the Toon's manager blamed the 31-year-old for Wolverhampton Wanderers' goal against the Toon last weekend.
Ritchie wanted to speak to Bruce on Saturday after it happened, but the Toon boss told him to wait until training, where it exploded.
Ryder thinks that Bruce's plan to allow Ritchie to cool off went wrong.
He said: "I think Jamie Carragher on Monday Night Football was fascinating television – to watch it all broken down as slowly as that and hear a former pro talk his way through it. And I think that magnified the problem.
"The big problem for Steve Bruce was that all comes before he's had a chance to speak to the players.
"He gave them two days off, 48 hours, to cool down from Wolves; it's backfired because obviously, the players needed to speak. They wanted to have their say; they couldn't do it, training didn't resume until Tuesday.
"It's made the headlines and Newcastle go into this game with headlines for the wrong reasons."
Do you think the issue has been resolved?
No, there are still problems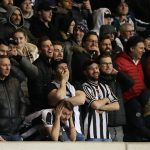 Yes, everything will be fine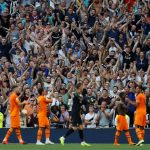 TIF Thoughts on the incident…
In his latest press conference, Bruce insisted that the issue has been resolved and that nothing more needs to be said on the matter.
However, another report emerged claiming that some players are unhappy with the number of days off that they are having, so there are clearly problems, and someone is leaking information.
Bruce vowed to crack down and find the person responsible, but surely he should be more worried about the Toon's fight against relegation?
It also seems bizarre that Newcastle were given two days off after their game against Wolves, and it is no wonder that some of the players are annoyed about that.
There are clearly a lot of problems at Newcastle, but we think they have to put that behind them and try to get a result on Sunday.