Tottenham Hotspur fans have been reacting to claims regarding on-loan midfielder Oliver Skipp.
The 20-year-old, valued at £6.48m on Transfermarkt, is currently on loan at Norwich City in the Championship where he has been an ever-present in a side that find themselves comfortably at the top of the table and looking on track to bounce straight back to the Premier League.
And on that note, it looks as if the Canaries are already making plans for next season, with a report from Football Insider claiming that they have already been in contact with Spurs about the possibility of him returning to Carrow Road next season. It's a move that makes sense from a Tottenham point of view, as he'll get to get some experience in the Premier League allowing Spurs a chance to see how he develops without having to take up a spot at the Tottenham Hotspur Stadium.
However, there were a number of Spurs fans on social media who didn't seem to be too happy with the idea of him going back out on loan, they'd rather he be kept on their books and become an integral part of the team, with some offering up their own alternatives on who Norwich could take:
"If we EVER want Hojberg to be able to rest he will have to come. His arrival also solidifies the defence while giving us the flexibility to play Mourinho's preferred 4-3-3. If we want him to get time to learn that system and find chemistry in our starting 11 he needs to come home"
"Give them Winks instead"
"There is an argument for it, but I don't think Spurs are in a position to do it."
"Haha no thanks we'll have him back"
"I think they will find he's coming back to the lane, how about Winks??"
"Put the phone on airplane mode levy, ignore their calls I beg"
"Jose loves Skippy , doesn't he ? Severely doubt this happens unless Jose goes , Norwich go up and a new manager thinks he'll benefit from 30 plus PL games."
Do you think Skipp should be in Spurs' senior squad next season?
Yes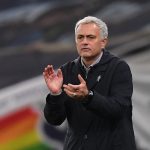 No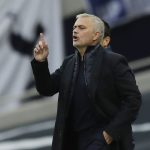 The report claims that Spurs are yet to make a decision on the matter, so there's no knowing for certain which way the potential deal could go.