Mark Halsey has been speaking exclusively to This Is Futbol about all of the controversial incidents from the weekend's action in England and Scotland, including the Middlesbrough vs Swansea game.
One incident that the former Premier League referee spent a lot of time on was the penalty that Swansea City were awarded against Middlesbrough in the second half of the clash at the Liberty Stadium.
The referee Gavin Ward initially awarded a corner before he changed his mind and gave a penalty for George Saville's foul on Jake Bidwell, which Andre Ayew slotted home.
This wasn't even Ward's worst mistake as earlier in the second half; he disallowed a thunderous strike from Marc Bola (0:40) after he thought Yannick Bolasie had fouled his man while he played the ball back to Bola.
It was clear from the replay that Bolasie won the ball cleanly, and if anything, it was a foul by the Swansea man, so Ward didn't have the best afternoon, and Halsey doesn't think that the penalty was a spot-kick either.
He said: (0:00) "I think the referee was very hesitant. He didn't give it straight away. First of all, he's given a corner, and then I think, three or four seconds later, he's then changed his mind and given the penalty.
"I think had he given the penalty straight away, there would have been [some] dissent from players, but because he was indecisive in his decision making [everything was worse].
"In my opinion, I think if he had stuck with the corner, there wouldn't have been too many complaints."
Do you think this was a penalty?
No, not a chance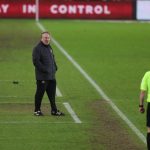 Yes, stupid tackle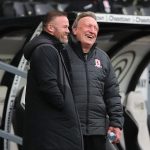 It seems then that Halsey thinks that the corner would have been the right decision, and having looked at the footage (1:40), we agree with Halsey.
However, the referee saw it differently, and it proved to be the winner after Boro had clawed a goal back only moments before, and all of these decisions left Neil Warnock fuming.
This penalty decision probably wasn't even the worst decision in the game, but Halsey clearly thinks it should have been a corner and not a penalty.