Former Tottenham Hotspur player Danny Murphy insists that Harry Kane is approaching a major crossroads in his career.
His future at the club has been up in the air for a while now, with some people claiming that he has to leave the club if he is ever going to compete for trophies at club level. But at the age of 27, whilst time isn't 'running out' on his career, this summer does present one of the last opportunities for him to get himself a 'big move' to a club that might offer him a better chance of doing so.
That seemed to be the sentiment that Murphy wanted to get across. As heard on the TalkSPORT Daily podcast, said that this summer is set to be a very important one for the England captain:
"It looks like to me, that this summer is the last opportunity to get that big move. I mean, never say never in football, because clubs become desperate and a year later they might take a risk because they've got lots of money, a club like Man City [for example].
"I think it's now or never for him, in terms of winning trophies, competing at the top level for the next three or four years, a man of Harry Kane's talents wants to be winning Champions Leagues and Premier Leagues, doesn't he?"
Are Spurs too reliant on Harry Kane?
Yes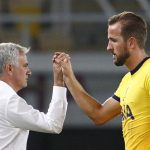 No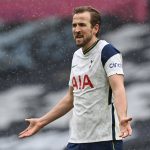 TIF Thoughts on Danny Murphy's comments about Harry Kane…
Murphy's comments come at a rather interesting time. Kane, valued at £108m on Transfermarkt, is currently in the process of a contract negotiation, and according to Fabrizio Romano (via the Here We Go podcast), if he wants a contract at Spurs, the club are more than likely going to offer him one.
So it isn't so much whether or not the club are desperate to get rid of him, as much as it is whether or not Kane wants to stay. That's why the club need to do something to convince him that this club is worth staying at. Whether that's getting that first trophy in the bag this season, or a promise to spend big in order to get one in the future, or something else, will just have to wait to be seen.