Fabrizio Romano has offered fans some relieving words when it comes to the future of forward Harry Kane.
There have been reports recently from Spanish outlet AS that Kane would ask to leave the club "if the team's sporting situation does not improve". It's a narrative that has followed Kane around for some time now, with some people thinking that he has to leave the club if he is to have any chance of winning silverware.
However, speaking on the latest edition of the Here We Go podcast (30:12), Romano reassured fans by claiming that the 27-year-old has never done anything of the sort and is more inclined to sign a new deal rather than leave:
"Yes, I saw something and a lot of people are asking me because some rumours from say Spain were coming to say that Harry Kane has asked to leave he wants to leave… I want to say that at the moment we are in February and not during the summer but at the moment, he has never asked to leave Tottenham, never.
And Harry Kane knows that Tottenham are prepared to offer him a new contract if he's staying this summer so they know that he has two years of control and they have to deal with him to find the agreement for a new contract at the moment they are not negotiating yet. But if Harry Kane will stay this summer they will be prepared to offer him a new contract. So he's waiting at the moment but he has not asked to leave the club."
Do you think Spurs would ever sell Harry Kane?
No, they wouldn't sell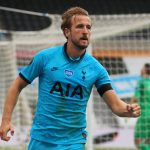 Yes, if he wanted to leave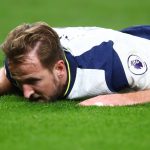 TIF Thoughts on Fabrizio Romano's comments about Harry Kane and his future.
Romano's words must surely come as some form of relief to Tottenham Hotspur fans, because the longer that the club go without winning a trophy, the louder and louder the cries are going to get for Kane to leave so he doesn't go his whole career without winning anything.
But if he can commit his long-term future to the club, then that is perhaps the biggest indication that he will be staying even if the trophy drought does continue.