Luke Edwards has been speaking on the latest edition of the Football Writers' Association's Press Box Confidential podcast about all things relating to Newcastle United.
One of the main topics that the Daily Telegraph reporter spent some time on was the proposed takeover of the Toon by PCP Capital Partners, PIF and the Reuben brothers that was withdrawn in July.
Since then, the club have started an arbitration case against the Premier League, with the consortium intending to bid again if the legal challenge is successful.
However, Edwards revealed earlier this week that all takeover talks have halted due to the club's fight against relegation.
While speaking on this episode, Edwards revealed when he realised last year that the takeover wasn't happening.
He said: "I was sitting there throughout it going, 'something's wrong, something's wrong, why are we leaking it? Why has it leaked?' Then it went to the Premier League, and I thought, you know what? I got it wrong; I called this wrong.
"It's gone to the Premier League; it's going to happen. I think I knew it wasn't going to happen from the end of May. I knew it wasn't going to happen.
"I said to [my boss] we should not write another story with unattributable quotes in it, or any off-the-record briefing, because every off-the-record briefing that has been given since the end of April has been incorrect."
Do you think the takeover was off by May last year?
No, it still isn't off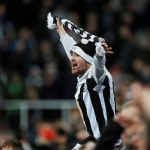 Yes, there were too many problems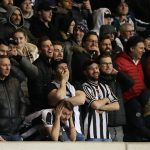 TIF Thoughts on Edwards' claims…
This seems like pretty early into the process that Edwards realised that it wasn't going to happen, yet here we are nearly a year after the fee was agreed, and the story is still rumbling on.
However, no one knows what will happen next, and the Toon have much more important things to be thinking about as they sit in 17th place, three points above the relegation zone.
There are also strong rumours of discontent within the dressing room, with Matt Ritchie and Steve Bruce having a huge falling out, so some massive problems need to be sorted.
The takeover can be resolved once these problems are sorted one way or another, but it is clear that Edwards thinks that the takeover has no chance and hasn't for a long time.