Fans of Newcastle United have been reacting to a post on Twitter, in which Keith Downie called out Newcastle fans for their treatment of Steve Bruce.
Following Newcastle's damaging 3-0 defeat to Brighton & Hove Albion on Saturday, Bruce finds his side occupying 17th place in the Premier League standings, just two points above 18th-placed Fulham – who have played a game more than the Magpies.
However, despite the hugely disappointing result against the Seagulls, Keith Downie reported on Sunday morning that Mike Ashley has no intention of removing Bruce from his position as Newcastle boss, news which left many fans furious.
Then, later on Sunday, Downie turned his focus towards the Newcastle United fanbase, claiming that, while they are entitled their opinions and can speak freely, the "personal insults and jibes" he was seeing towards Bruce "must stop" as "there's a human being on the end of the abuse".
However, in reaction, fans of Newcastle flocked to have their say on the matter, with many appearing to be of the belief that Bruce is deserving of the criticism aimed at him by the fans.
Does Bruce deserve all the criticism he gets?
Yes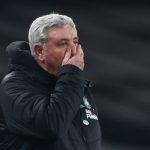 No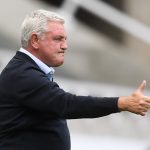 So, what exactly did these Newcastle United fans have to say in reaction to Keith Downie's post regarding the Newcastle fans?
"Shock news: National 'journalist' defends veteran British manager."
"There's also a human being (Bruce) whose pig ignorance & selfish preservation is causing real distress, anxiety and depression to 1,000s of Newcastle fans on the other end, who pour every penny into their beloved NUFC. It's personal now. The FANS pay the lofty wage he picks up."
"Always someone defending him. He's being selfish, irresponsible and arrogant. Deserves all he's getting."
"Personal insults? Pointing out the fact he's a useless coward who lacks the decency to resign? Calling him names because of those facts above? His millions will keep him happy the absolute chancer that he is."
"He can resign then."
"If he holds no respect for us why should we for him? He's a coward. End of."
"Look, is that a Sky reporter protecting one of his pal's employees?"
"The narrative changes eh? It's 'blame the fan base' again cos we've been nasty. No one should get abuse but we all do so…"
All in all, it would appear as if these Newcastle United fans do not have much sympathy for Bruce, and while personal and hurtful attacks are never condoned, the club's position in the league table would appear to give fans just cause to air their concerns with the manager.